72 Hoorain Review: Terrorism is the dark truth of this world, which has always trapped the innocent. For years, people have been pushed onto the path of terrorism in the name of religion. And this is the story of two such terrorists in '72 Hoorain,' who walk the path of jihad, taking the lives of innocents and hoping to receive rewards for their actions in the name of Allah. After their death, 72 virgins in paradise will be waiting for them. Director Sanjay Puran Singh Chauhan's film '72 Hoorain' reveals the truth behind these 72 virgins. Let's see how this film is.
Story: This story revolves around two Pakistani boys named Hakim (Pavan Malhotra) and Bilal (Aamir Bashir), who come to Mumbai, India, to carry out a suicide bombing attack at the Gateway of India. Influenced by the words of Maulana Sadiq, they adopt the path of terrorism in the name of religion and jihad. In the beginning of the film, Maulana Sadiq delivers a speech explaining how those who reach heaven after martyrdom will be welcomed. They will be surrounded by 72 virgins, possessing strength equal to 40 men… but when these terrorists die, their wait to reach these virgins in heaven begins.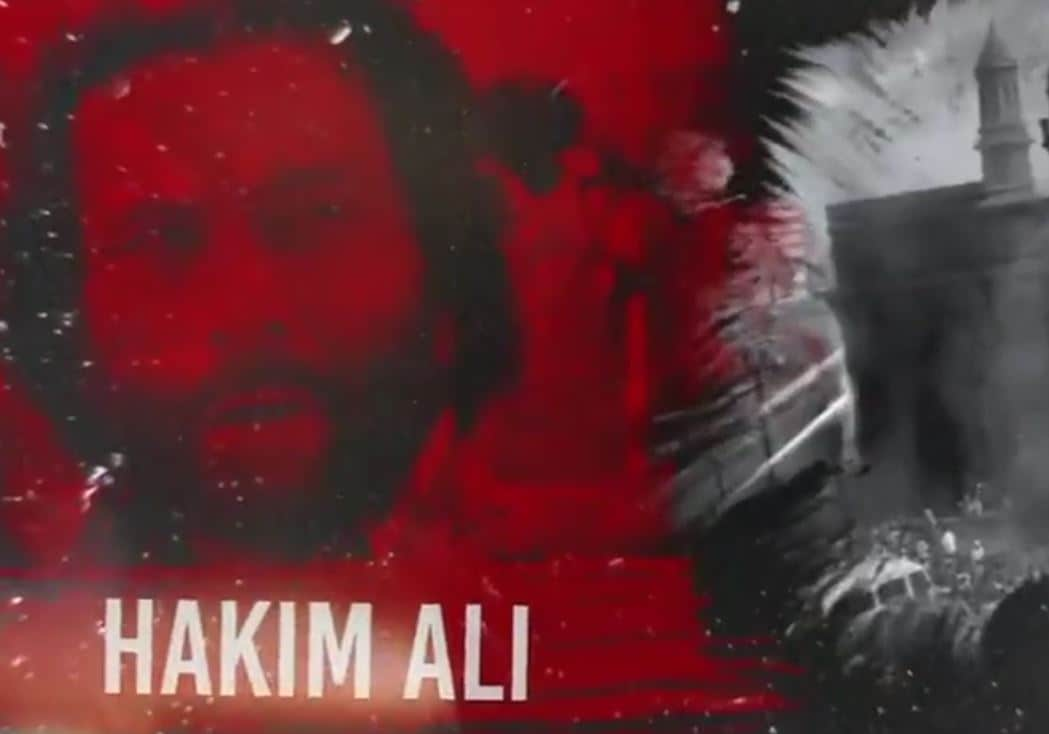 Film '72 Hoorain' tells the story of two individuals who are given training to become terrorists and are promised that if they sacrifice their lives in the name of Allah, they will be rewarded with 72 virgins in paradise.
Director Sanjay Puran Singh Chauhan's film attempts to brainwash terrorists and showcases that process. The entire film is in black and white, but occasionally, some colorful elements are introduced. These scenes are few and far between. In this film, presented in a black-and-white style, scenes depicting terrorist attacks are chilling. People who were previously shown laughing and playing suddenly transform into lifeless bodies. A baby's stroller, which was heard making noises a while ago, is shown burnt and twisted after a blast. There are images of bodies, mutilated and burned, and in the midst of it, a glimpse of a colorful foot. The film creates such a terrifying atmosphere of terrorism that some scenes may be difficult to watch.
However, despite the powerful message and the portrayal of terrorism, the film fails to engage on an entertaining level. It tells and shows a lot, but fails to connect with the audience. In fact, from the first scene itself, you know what the real outcome of these terrorists' "dream paradise" will be. As a result, there are no surprising or eye-opening moments. The first half of the film is decent, gradually building the story. However, in the second half, the narrative becomes scattered. The background music becomes too intense at times, while some scenes are unnecessarily slow-paced, to the point where you lose your patience.
Pavan Malhotra and Aamir Bashir are the two main characters in this film, who remain the center of attention throughout. In essence, this film is merely a monologue by these two actors. Both actors have done a splendid job in the film. Vinod, who played the role of "Panchayat" in the web series, makes an appearance in the film, but he seems quite artificial in this film.
The best thing about '72 Hoorain' is that it doesn't prove anything. Instead, it talks about humanity, about being humane. The film's writers, Ajay Pandey and the director, have made an effort to ensure that no one's sentiments are hurt. The film gives the impression of a documentary in several places. The message of the film is powerful, stating that those who kill innocents will not receive paradise or virgins. However, if this message were combined with a compelling story, it would have been even better.
From my perspective, this film deserves 2 stars.