Women Vs Men: It is a beautiful feeling to create attraction between two people in human nature. It is not always a conscious or deliberate event. Real attraction isn't just your actions, what you say, or the way you look. For women, it is far more subtle and complex. What attracts a woman to a man? This is a question that has always confused men. Psychologists believe that security is also a major reason for a woman to be attracted to a man.
Now the question arises, what does it mean to feel safe with someone? This means that you can trust a person completely with your heart, feelings and thoughts. In other words, it means that you can take off your mask in front of that person and let him peep into your reality. You can expose not only your body but also your soul in front of that person. That's how true love, true relationships, true intimacy and true bonds are formed. Without this level of security there will always be a hesitation or doubt. Therefore, men should love to have a true relationship as well as make the woman feel safe.
What kind of security do women want?
No woman wants to feel physically safe with a man, but also emotional and spiritual security. According to psychologists, most men pay attention to sex, attraction, materialism. All these things, while being fun, may not make a woman feel really safe in your presence. It requires a lot more depth and emotional maturity.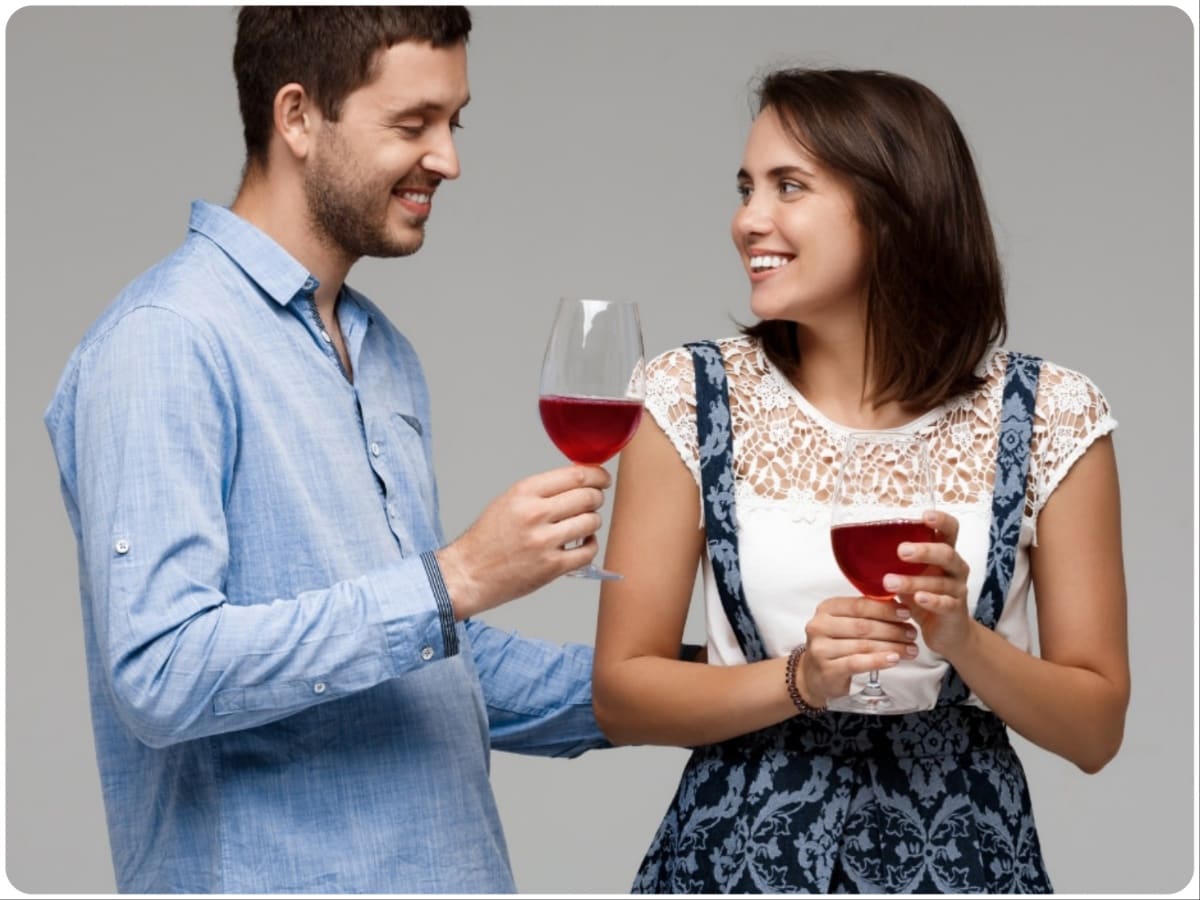 Women feel secure with men who understand the importance of space in a relationship.
Women want space in relationships
Space is very important in any relationship. If you want to talk to your partner all the time or spend the whole time with him, then this is your imaginary and worrying attitude towards dating or love. If your partner does not respond to any of your messages immediately or gives it after a long time, it does not mean that she is losing interest in you. You should not lose confidence. You should let your relationship move forward. Many men become overenthusiastic when they meet a woman. It's natural that you want to spend all the time talking to him. But, this desire of yours can cause trouble or suffocation for your partner. The easiest way to lose any woman is to want her too badly.
Running away from your marketers
Women run far away from self-obsessed and arrogant men. It is good to have self-confidence within you, but it should not make your partner feel inferior. If you try to explain to women how great you are and what you have achieved, they start running away. Therefore, you should avoid doing your marketing in the relationship. On the contrary, you should keep your behavior in such a way that your partner gets a glimpse of your values. The performance of your money can be overwhelming for you. However, as an exception, some women are attracted to money. If you want to have a relationship with a woman who is truthful, caring, grounded and empathetic, then you should stay calm.
Only a gentleman is looking for a person for marriage.
It is possible that girls for dating choose a funny, fun-loving or moving guy all the time. Maybe they choose exciting, unexpected, confident and courageous boys for love. But, when it comes to spending the whole life together after marriage, they always look for a gentleman. When women are ready to find a serious and stable relationship, they think out of the excitement. They start finding all the values and qualities in their life partner. In such a situation, they start to look at the real meaning of life and love. While looking for a life partner, they assess what they do not want. This makes it clear what they want.
When talking After marriage, when it comes to spending the whole life together, women look for good men.
Small things are very important.
Most women focus on small things instead of big things. For example, if men are spending time with children or bringing medicines for them when they are sick or sometimes send messages like 'I miss you', then they are very impressed. The little things you do for someone lay the foundation necessary for a stable and solid relationship. Giving them gifts on Valentine's Day, birthdays or other occasions is not as important as everyday small things. If men are taking time out for their partner between their routine and busyness, then it is enough for a strong relationship. For them, ignoring small things and just doing big things means you are doing it because you think it has to be done.
Women like men who listen.
Many times women just want men to sit down and listen and support them. They will solve their problem themselves. However, if they ask for your opinion, give the best advice possible, but avoid consulting too often. In fact, she is telling you that I have a lot of faith in you. I am also sharing my personal feelings with you. Talking to you will help me find a solution to my problem. Sometimes they just want to feel better by talking to you.
Those who are emotionally connected
The basic difference between men and women is that men usually need physical connection for emotional attachment. At the same time, women need emotional connection first. Then they feel safe being physically intimate. The more secure and comfortable they feel, the more likely they are to be attracted to you. Women like to spend time with men with whom they can explore themselves and show their true nature. That's what gives one the real freedom to connect at all levels.
Women need emotional connect first.
Avoiding those who hurt insecurity
Women tend to avoid men who repeatedly exaggerate their insecurity. Actually, you can't fix their insecurities. We all know how we feel about ourselves. Sometimes compliments from someone close and even strangers on social media can give us a sense of relief. But, at the end of the day when we are alone, we know everything about ourselves clearly. There is a feeling of insecurity among women and men about some things. But, our insecurities remain within us. If we want to eliminate them, we work on ourselves. Women like men more who express their affection, attraction and love towards them.
Women are not affected by assets
Women are not very much influenced by your cars, watches, tech gadgets. We all know that material objects don't really make us happy and certainly don't satisfy us. They provide endorphin rush. Material things give us a feeling of rising the level. Then after some time they become normal. Women naturally understand it better than men. Many people showcase their things in the hope of making women win. For a woman who is looking for a life partner, your personality and your love are more important than your bank account.
Stability and security are important.
Women want to make mature and good-minded people life partners. You can't create any level of stability if you're inconsistent, uncommitted, or aimless. On the contrary, stability and security for women is a very important topic. When a woman sees a man who is creating a stable life for herself, she is attracted to him. She sees a man who can stand on his own. If you have the maturity and the means to build a real foundation in your life then any woman can be attracted to you. In fact, women are attracted to a man with whom they see their future safe.